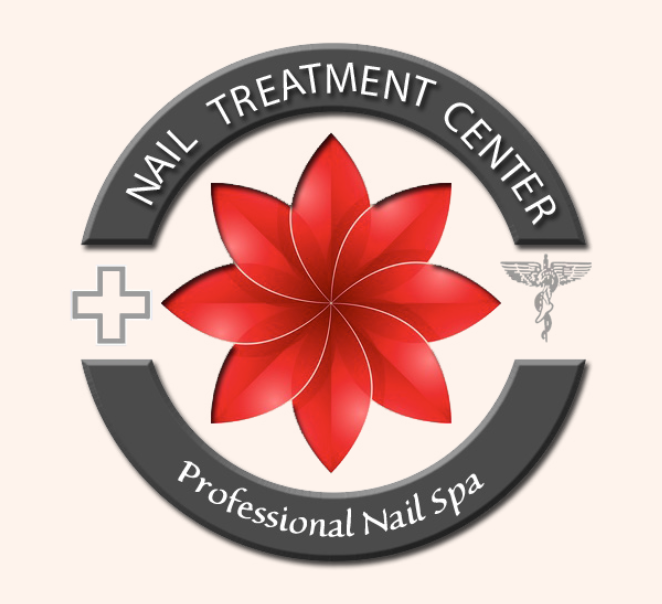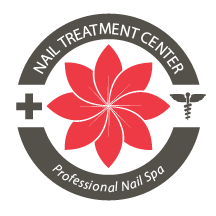 When we started working together, Nail Treatment Center had a logo, and a vision of providing quality nail services within a safe, clinical environment.

However, this vision was not coming across to their client base. After several discussions and research, we were able to identify their core values as pampering, safety, artistry and expertise.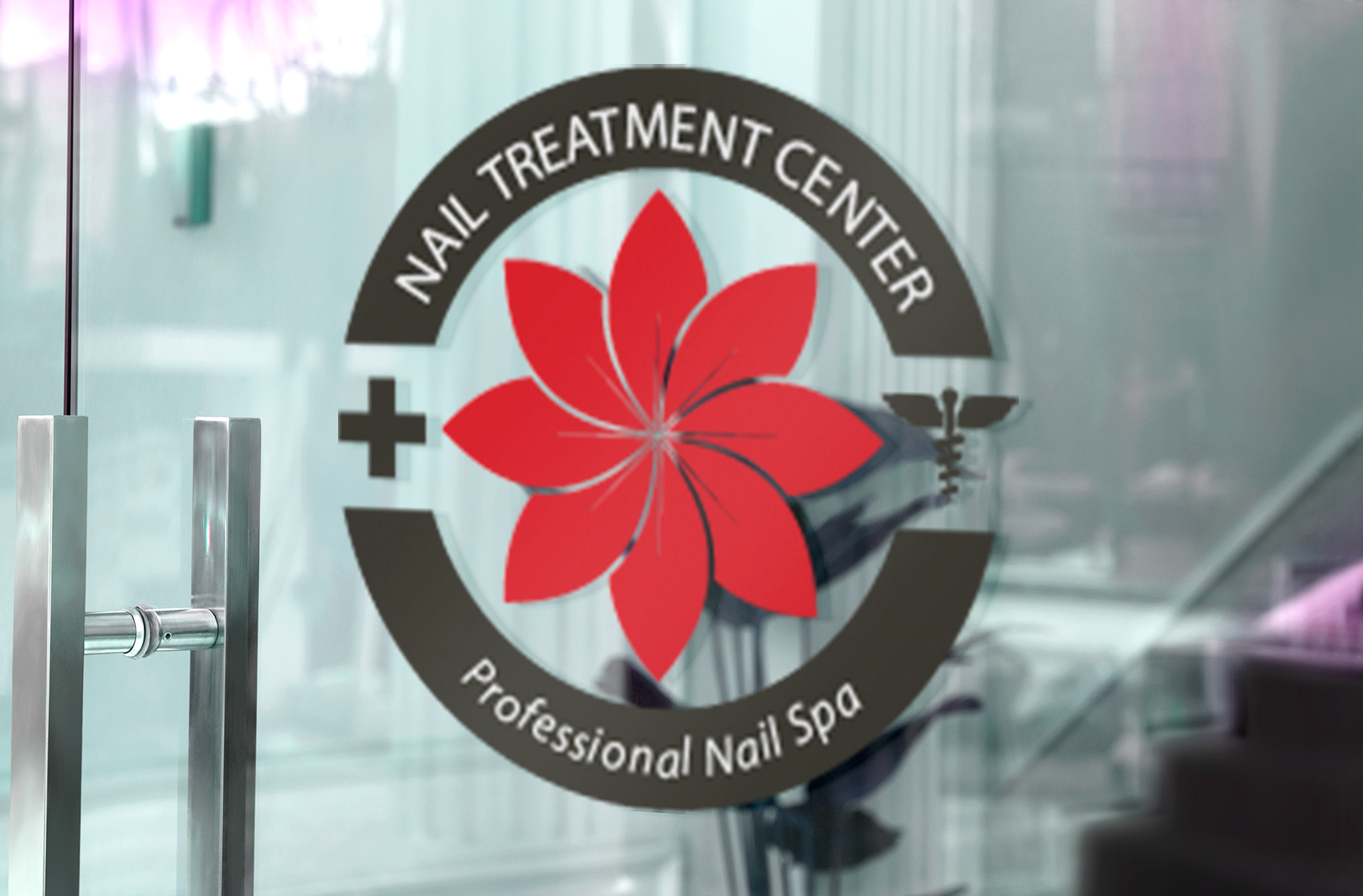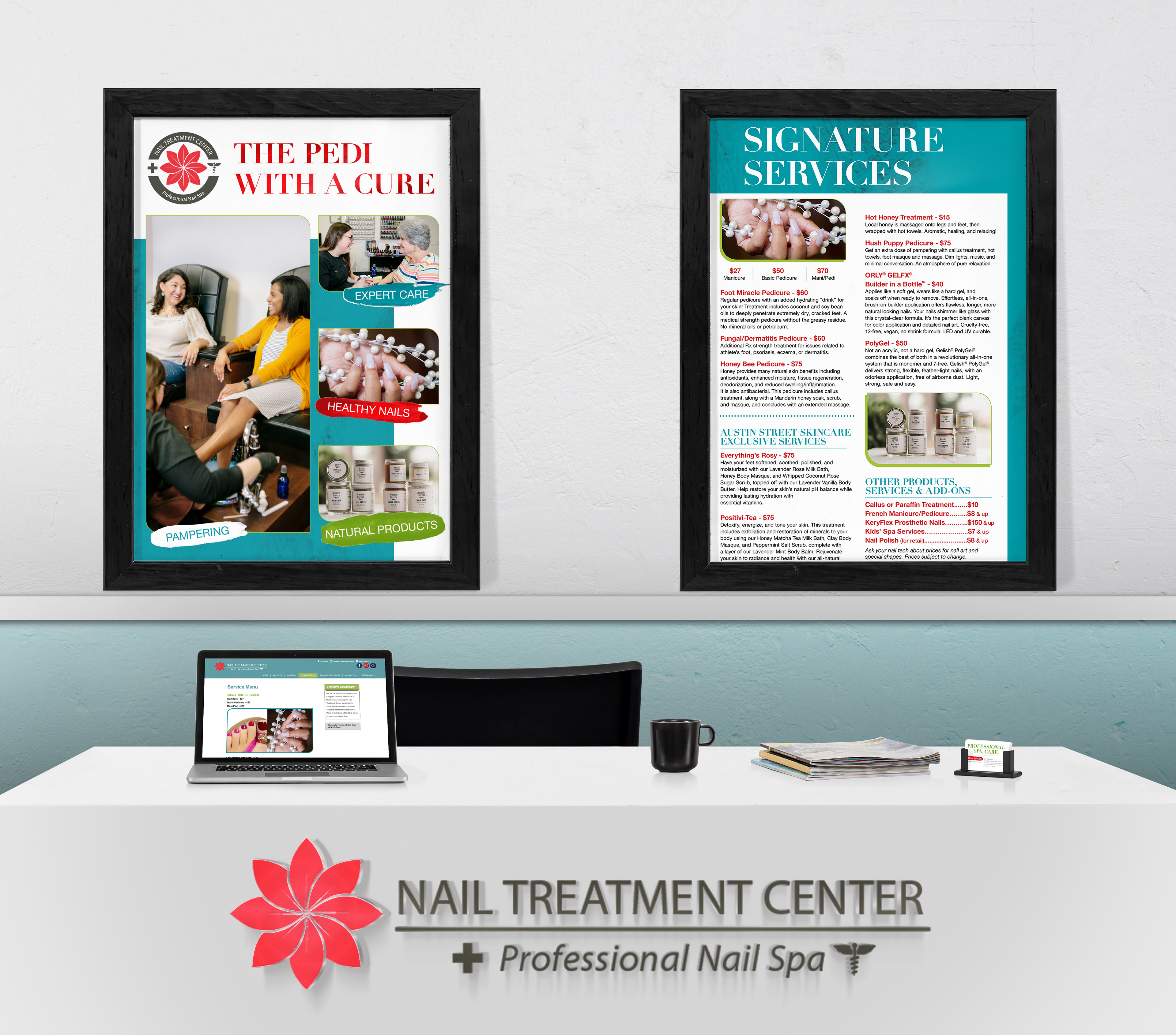 From this, we developed a system of visual guidelines to help them communicate clearly and consistently. We made some minor changes to the logo, to align with industry best practices, established a written tone of voice, and selected the color palette and typefaces that would represent the brand.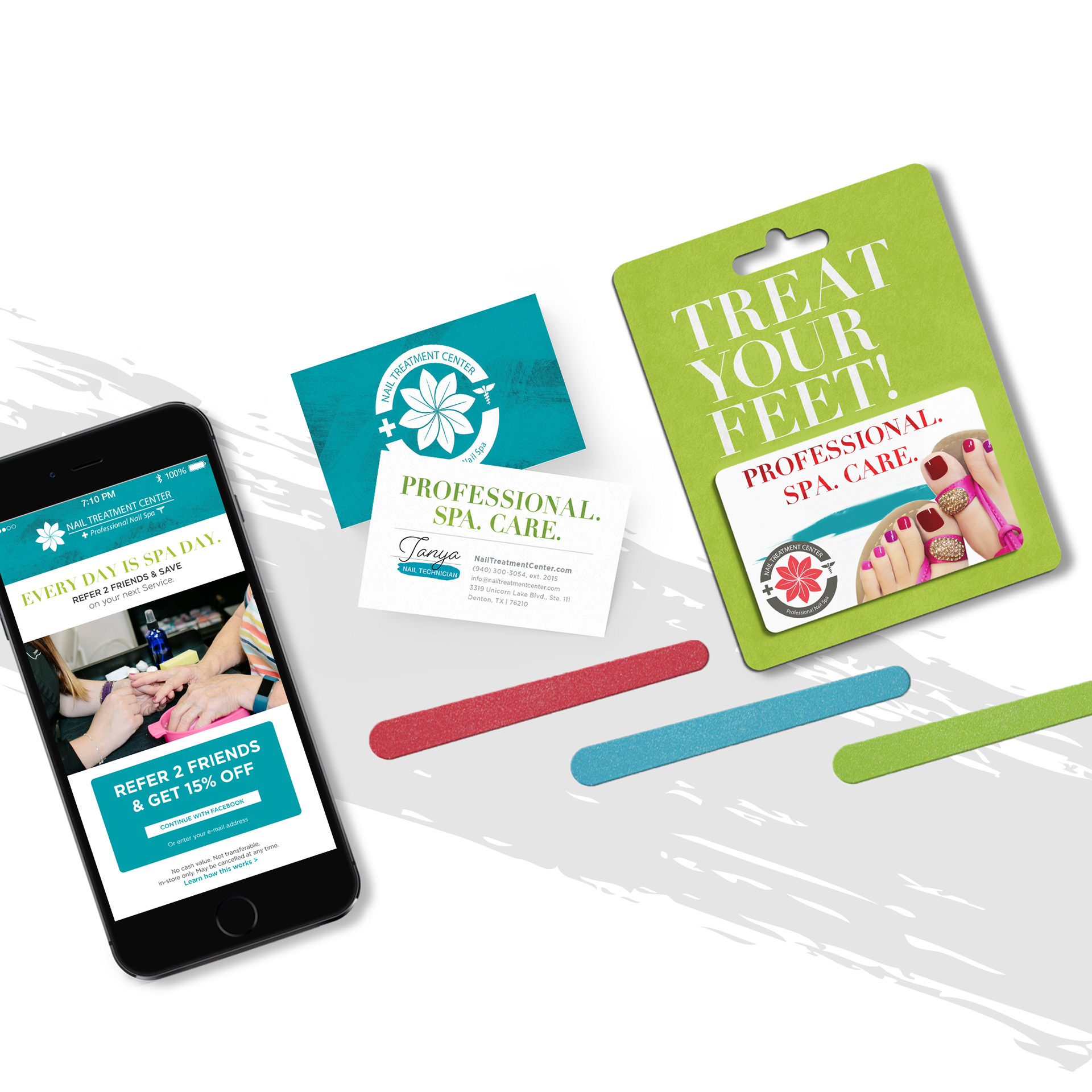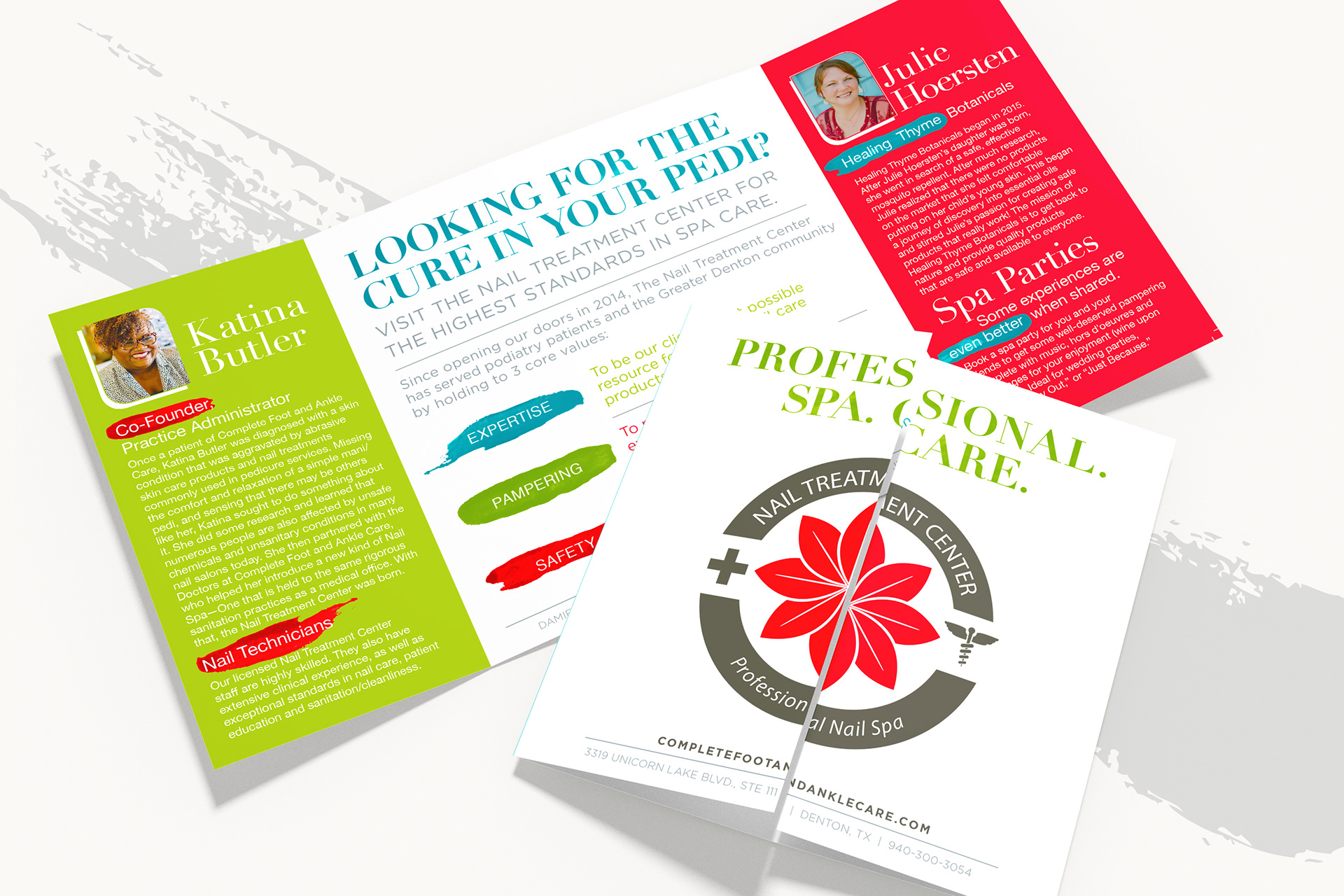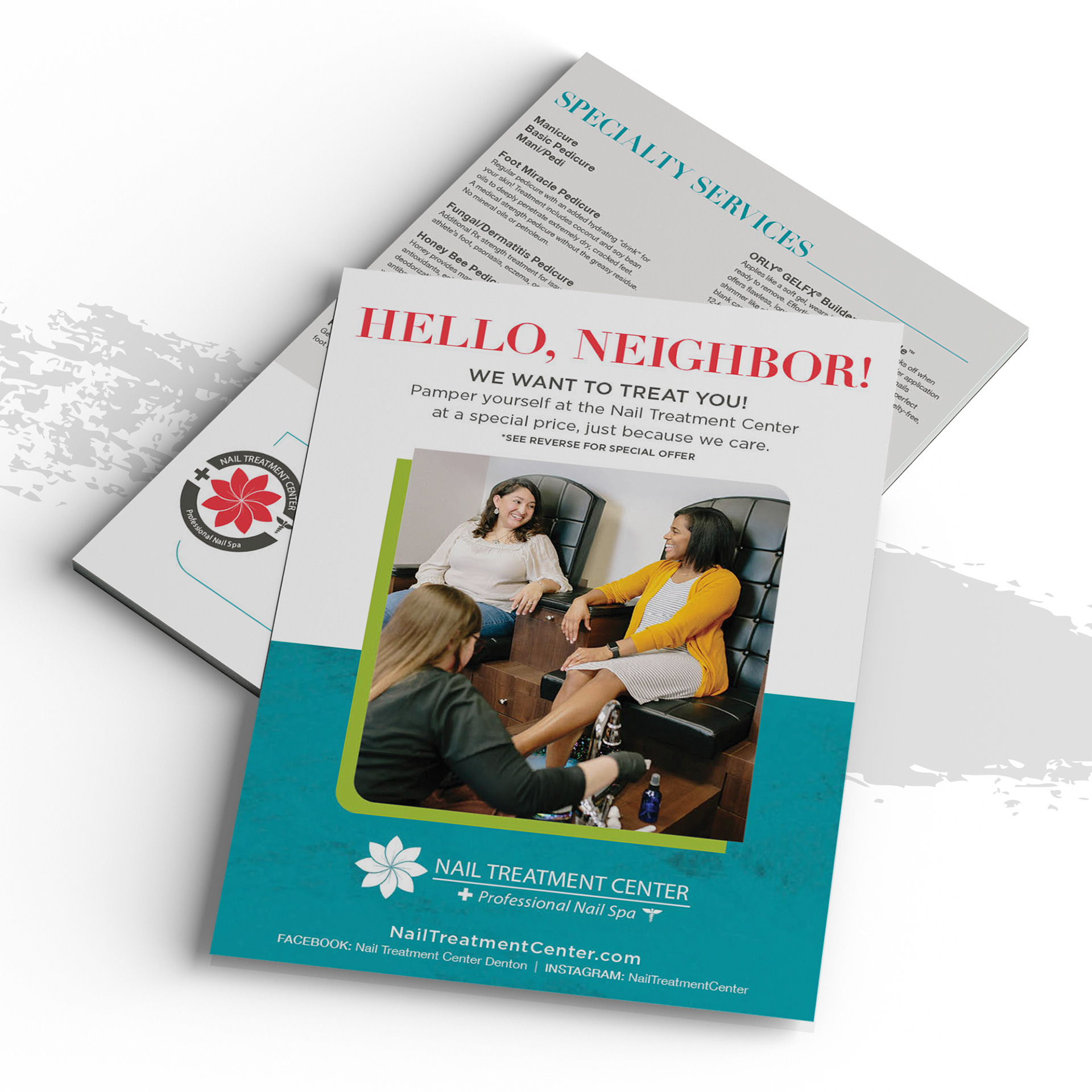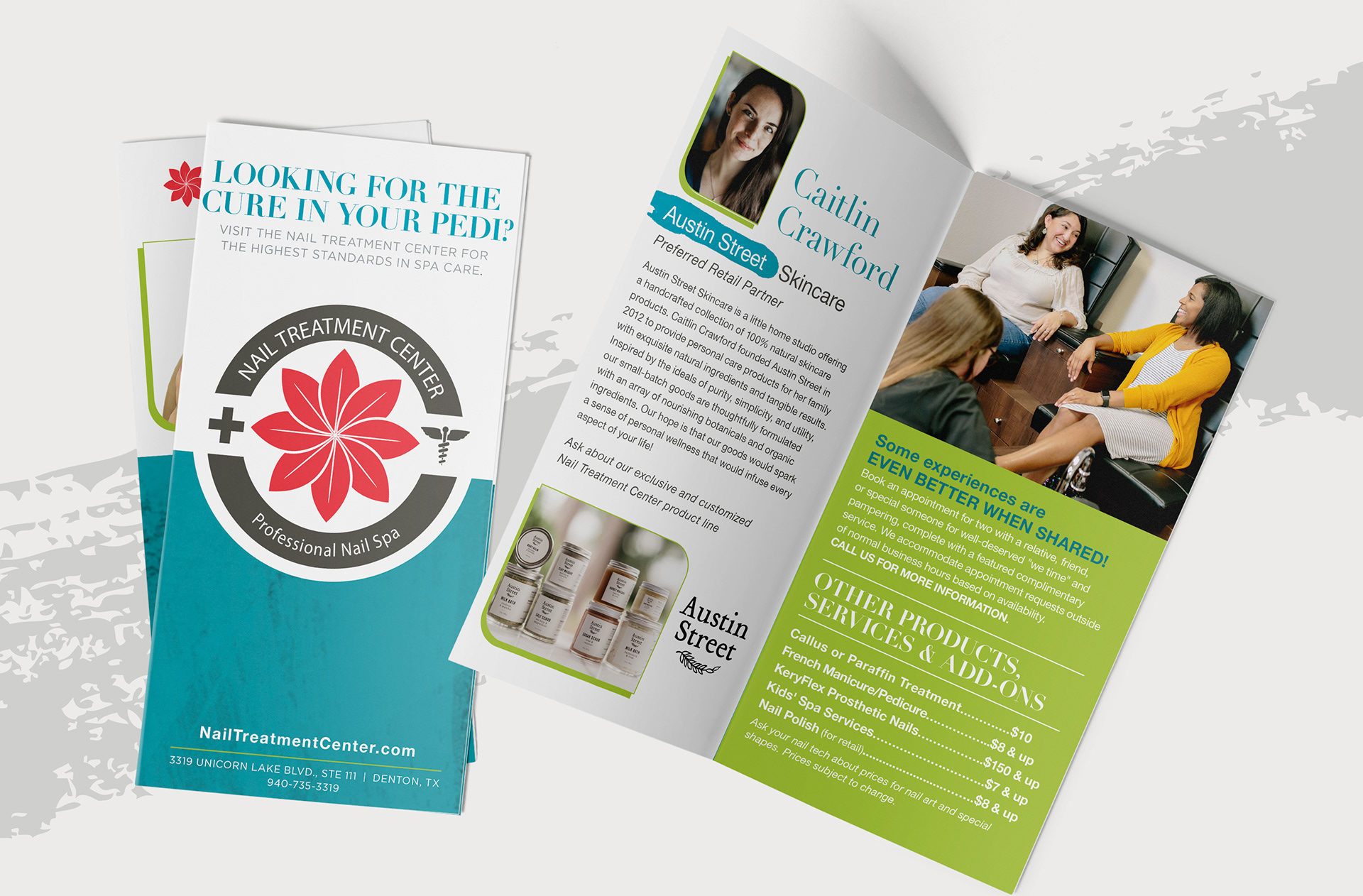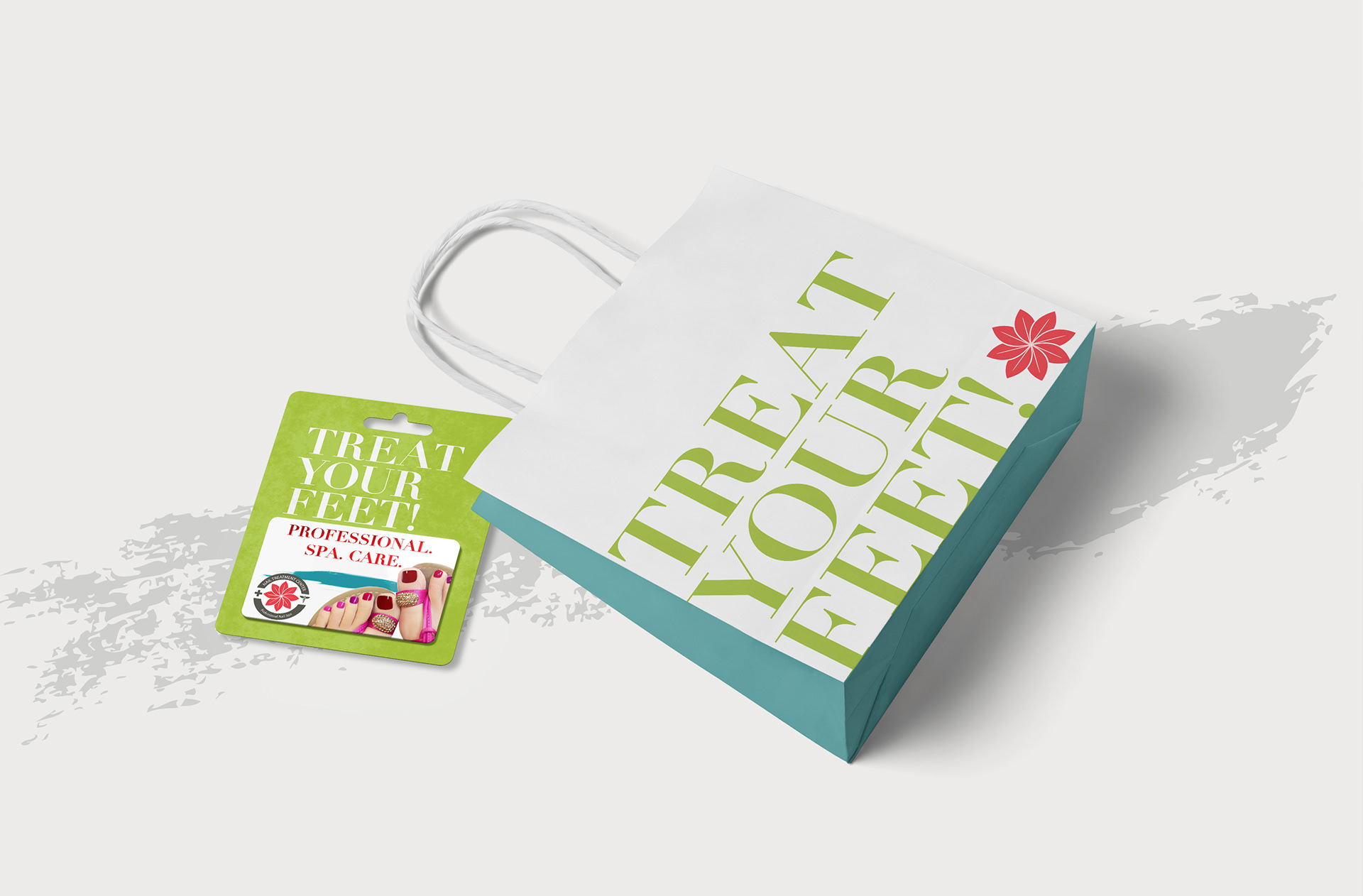 Today, after applying this system to over 40 print pieces, a website, and several digital assets for social delivery, they have consistent visuals that make their message and purpose clear for all.