Dr. Doug Cummins is a General Surgeon in rural West Texas. In 2016, he transitioned his practice to the city of Lubbock, where he shifted to a GERD specialty, to meet the needs of the community, there.

Agency: Reinecke Design
Client: Douglas C Cummins
Brand Strategy: Chris Reinecke
Logo Design: Chris Reinecke
Copywriting: Chris Reinecke
Stock Images: Adobe Stock, Envato Elements

Citing these changes, his office called Reinecke Design to develop a new brand identity that communicated the strategic change.

We developed a creative plan that highlighted the practice's core values of:
Peace of Mind,
Best in Care, and
the Personal Touch.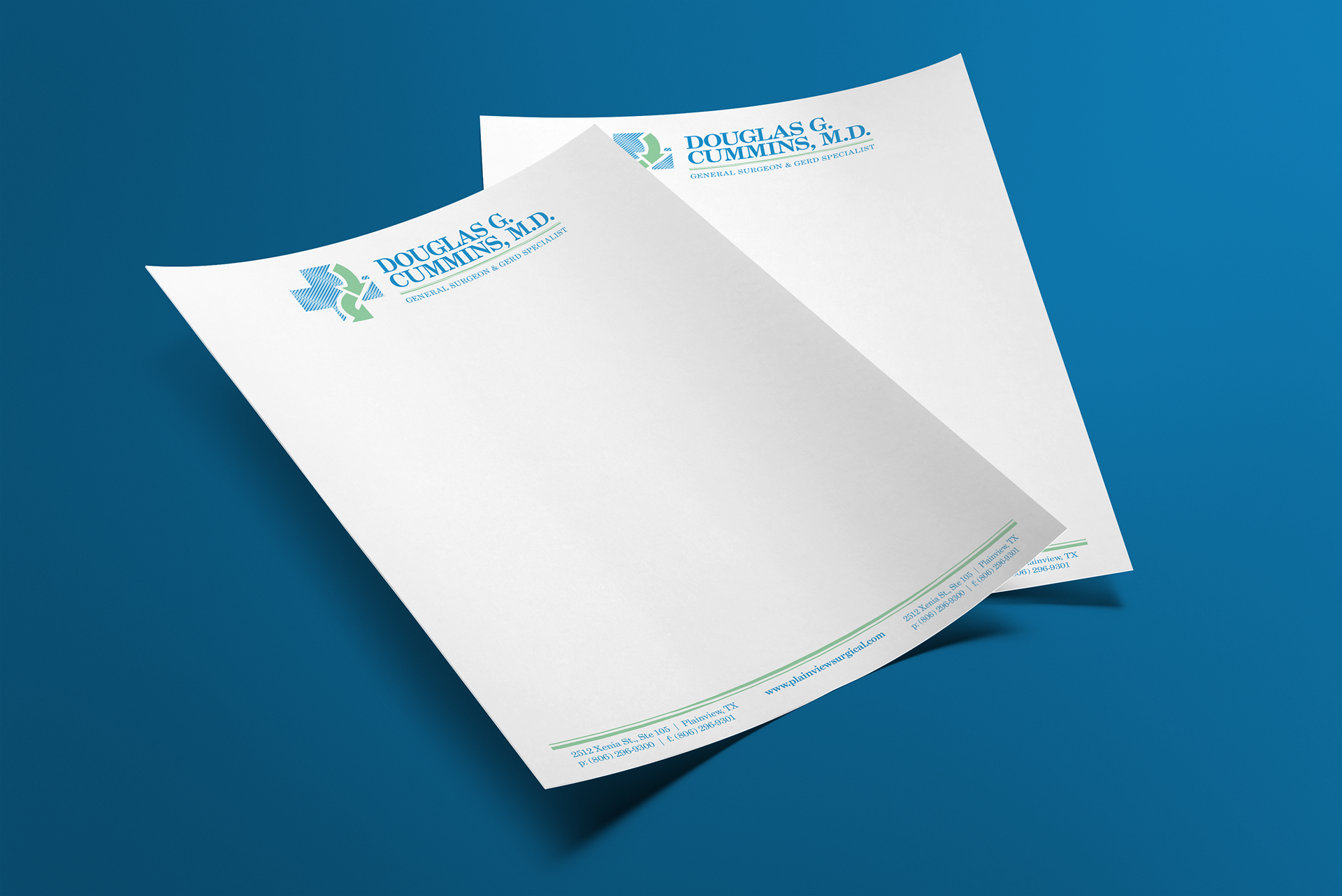 Through color choices, we communicated scientific authority, and peace. We chose a contemporary serif font for legibility and trust, but spaced it generously for a relaxed read.

The logomark plays off of the ubiquitous healthcare cross, but with a twist: two arrows that reference the doctor's reflux specialty. Finally, the repetition of thin and thick lines demonstrate precision, intentionality, and maintain a reputation of quality.